Once again, a series of Downton Abbey comes to an end with a slow-burning yet very entertaining and heartwarming episode that takes in sexual politics, baby problems, the Charleston, a madwoman in an attic asylum and a rather jolly cricket match.
Downton Abbey finales have always been overly dramatic affairs, in keeping with the series naturally but always going the extra mile to make you shout 'WHAT?' at the screen whilst throwing that cup of tea you made in the advert break all over yourself. In the first series, it was the breakdown of the Mary and Matthew relationship, Cora's miscarriage and the outbreak of World War One whilst the second saw Bates arrested, the further breakdown of Mary and Matthew's relationship and Sybil running off with the chauffeur. The third finale had a lot to live up to but whilst it wasn't necessarily as dramatic or as shocking as what had come before, it was a fantastic end to the series with every required ingredient that is loved about Downton.
After the kiss last week, Thomas (Rob James-Collier) finds himself preparing to leave Downton as Carson (Jim Carter) is blackmailed into forcing him to go without a reference by spurned footman James (Ed Speleers) who is in turn having his strings pulled by Miss O'Brian (Siobhan Finneran). Thomas finds himself with an unlikely ally in the returning Mr Baaates (Brendan Coyle) who works with Mrs Hughes (Phyllis Logan) and Lord Grantham (Hugh Bonneville) to ensure that the former valet gets to remain at Downton. Meanwhile, Matthew (Dan Stevens) and Branson (Allen Leech) push on with their plan to reform the estate, much to the Lord's chagrin and furthering the best bromance on television at the moment. Mary (Michelle Dockery) is taking herself off mysteriously to London at regular intervals with only Cora (Elizabeth McGovern) really knowing what's going on. The Crawleys take on babysitting duties for a relative, the wayward Lady Rose (Lily James) who is singlehandedly responsible for the lead-in to one of the funniest lines of the series. Edith (Laura Carmichael) continues to write her column but discovers a secret that might change her relationship with her editor and the Dowager Countess (Maggie Smith) and Mrs Crawley (Penelope Wilton) manage to find a suitable position for Ethel (Amy Nuttall) to start again. And then there's a cricket match!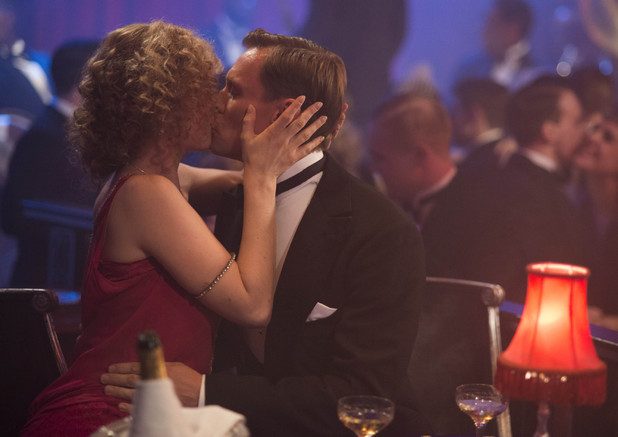 That's a lot of plot but with an hour and a half runtime, Downton had a lot of stuff to get through and each narrative strand was just as entertaining as the next and although, as with the previous episode, the resolutions were pretty much a given, the real strength of this instalment was the writing. Maggie Smith is usually the actress gifted the most sublime one-liners but several characters got their moment to shine. Phyllis Logan's Mrs Hughes has always been the dependable sort and her reaction to Thomas' indiscretion were wonderfully non-stereotypical. The reaction of all the characters to Thomas in fact was a great running joke; apparently, his sexuality wasn't as well hidden as he probably thought it was. The best line of the night though had to go to Dan Stevens for his impeccable comic timing when the flappable Matthew came face to face with a 1920s jazz club: 'It's like the outer circle of Dante's Inferno'. Mr Stevens, I salute you.
Some of the specific plot points were also more to do with placing foundations than bringing certain storylines to a close. With Mary and Matthew now all biologically ready and raring to baby-make, I'd imagine that it won't be too long before Sybil Jr. has a cousin. Likewise, I don't think it will be the last we see of the Lady Rose either though she was more than a little irritating. Then again, with Sybil gone, the family needs another rebel in their midst. Perhaps the most intriguing though was Downton Abbey Does Jane Eyre in the form of the Edith/Editor narrative. Although she's initially shocked that her potential beau has a wife, the revelation that she's more Bertha Mason than Mrs Beeton means that Edith may be heading into another potentially controversial relationship. Let's hope this time, she doesn't get left at the altar (though of course if they continue to follow the Jane Eyre path, she'll do the altar-abandoning...).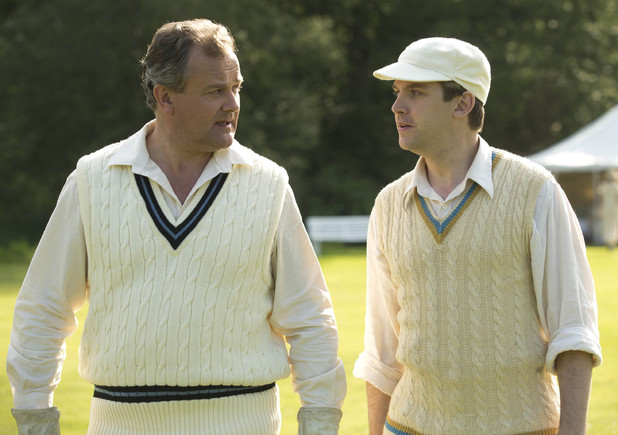 It may not have been as dramatic as its fellow finales, but it was all the better for its gentler pace and lack of major revelations. After some of the truly sad moments in this series, Sybil's death for example, it could have gone from bad to worse but I think that taking the show in a more positive and light-hearted direction was an excellent choice for the final episode. I'd previously thought that Downton could not be any more English if it tried, but then of course they decided to hold a cricket match. All it needed really was the mention of a ginger beer and we'd have some walking stereotypes on our hands (well, more so than we do already). The cricket match could have gone on for a bit longer in my opinion as it would have been hilarious to see Lord Grantham get all competitive and bluster across the wicket. The last-minute police confrontation felt like a very strange after-thougt; more of a quick tying up of loose ends than an actual, credible development. But the status quo is (sort of) restored and it looked like the House might finally beat the Village. Jolly good show indeed.
The final slow motion shot of Lord Grantham, Matthew and Branson going in for a hug was unbelievably cheesy but I could not help having the biggest grin on my face. Rather than eagerly awaiting the Christmas special for a resolution to a cliffhanger, I'm going to be looking forward to it as a regular televisual comfort blanket because when all is said and done, that it is exactly what Downton Abbey is and should be.
- Becky
You can read Becky's review of Episodes Six and Seven here.
Follow Becky on Twitter @beckygracelea
Or follow her blog beckygracelea.wordpress.com